Nice Turns classes will start on Saturday, January 7, 2017. Group lists are posted below.
We're also considering an Nordic Nice Trails where you can polish your skate or classic cross country skiing and find some new friends to explore our trail system. If this interests you send us a note with the Contact Form on the home page.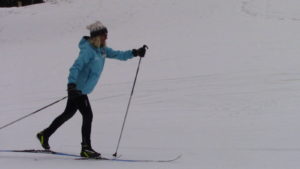 Bookmark this page to stay up to date on information, updates, and Tip of the Week video clips that will expand your Nice Turns experience beyond once a week sessions. Also, check the Event Calendar occasionally for a variety of listings related to Snowsports and Schweitzer.
Downloadable pdf version of group lists: nice-turns-2017-classes