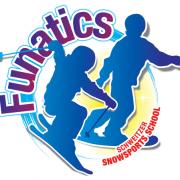 We're gearing up for the 2016-17 Funatics season. Big Jim will be back as our Coordinator to keep things running smoothly.
2017 Group lists can be found under the Funatics menu tab, or click here for Saturday, and click here for Sunday.
To relive the good times from last season go to the Funatics videos page, or check out all the videos from previous years on the SMR Snowsports YouTube channel.
You can also make coach requests by using the form on the right of this page, or clicking the email link on the bottom left.